Description
Intermediate bulk containers show
Intermediate Bulk Containers (IBCs), also known as tote tanks or bulk bins, are versatile and cost-effective Folding Large Containers designed for the transport and storage of liquids and bulk materials. These containers bridge the gap between traditional drums and large tanks, offering a practical solution for industries requiring efficient handling of moderate to large quantities of liquids, powders, or granulated substances.
Our Intermediate bulk containers IBC1210 model is a FLC and ideal for many applications,from parts handling in the automotive sector to the inter-department movement and storage of small packages in the pharmaceutical sector. It is designed to improve handling efficiency, save costs and reduce packaging waste in line with the trend from the global logistic packaging industry.
intermediate bulk containers usage steps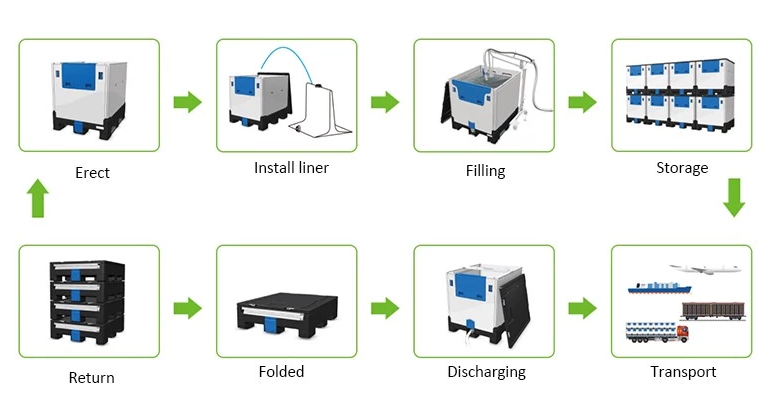 We also offer collapsible bulk containers,plastic stackable bins,strong collapsible crates,We will try our best to serve you!
You can also buy ph test strips 1-14,commercial bread trays,hybrid capacitor battery , Welcome to our store!